WCB Claim Management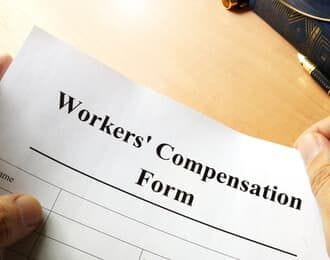 Workers' compensation claims are expensive in more ways than one. Not only can they result in an increase in employer's premiums and lost efficiency due to absenteeism, but they can also cost the company future contracts. This is because a company's workers' compensation rating is an extremely important factor in their ability to win contracts.
Given the importance of this rating to the company's profits, it can be tempting for businesses to downplay the severity of their claims, and in some cases, to avoid claims altogether.
It is estimated that approximately 7-8% of workplace injuries and illnesses are not reported to the WCB Board. When companies are charged and convicted with claims avoidance and other violations, the WCB register and publish these results.
The most common violations include but are not limited to:
Failure to notify the Board within 3 days of learning of the injury.
Making false or misleading statements regarding worker entitlement; and
Suppression actions against employees including pressure not to submit (or to withdraw) claims, providing false information, under-reporting severity and wage continuation (in place of filing a claim).
As an employer, it is a critical role you play in a worker's recovery by being supportive and offering suitable return to work opportunities. Supportive employers want their workers to recover and stay with their organizations, so they adjust jobs to help their workers stay connected and contributing to the workplace.
Employers Responsibilities
By law, employers are required to report injuries that their workers suffer while on the job. If your worker has been injured, you have 72 hours after becoming aware of an injury or illness to submit the Employer Report of Injury form.
Provide your worker with a Worker Report of Injury Form and a copy of your Employer Report of Injury or Occupational Disease.
Provide any first aid treatment required at the scene of the accident.
If required, send your worker for immediate medical attention. You are responsible to arrange and pay for transportation if there is a cost associated (e.g., ambulance fees or taxi fare).
Pay your injured worker's full wages for the day the injury occurred. If he/she is unable to work beyond the day of the accident, compensation payments start the first regular working day afterward. Cheques are issued every two weeks.
Under legislation, offering your worker modified work is no longer an option, it is your responsibility. Modified work is a way of adjusting your employee's job so they can return to work while recovering.
Keep a record of the treatment and provide your worker with a copy.
If you have been paying into an employment benefit plan for your worker before their accident or illness, you are also required to continue to pay your injured worker's health benefits if they are absent from work for up to one year following the date of the accident.
Worker's Responsibilities
Follow the treatment plans developed by health care providers.
Keep appointments with the health care providers (doctors, physiotherapists, chiropractors, etc.).
Talk to the doctor about the progress so you understand when you can return to work.
Inform WCB & your employers of any changes in your medical recovery.
Both you and your employer are required to cooperate with each other and WCB in a safe return to work. Take an active role in your return-to-work planning and in identifying suitable job duties you can do while you recover.
Tell us when your doctor tells you that you are fit to return to work. If you return to work early, make sure you understand and follow any work restrictions, so your re-employment is safe.
Advise the employer if you stop working or need to change your duties because of your injury.
Steps to Claim Management
Worker will report the injury to employer.
First aid to administered to injured worker.
The employer will take you to see a health care provider, if needed. It is always good practices to have a physical demands analysis form so the health care provider can see the physical requirements that worker performs during their task.  Also bring the modified work paper to show that the organization does support modified work.
The health care provider will fill out WCB claim form that they will submit, if applicable.
Once the worker's injury is assessed and cared for, and if able, the worker will fill out a Worker's WCB claim form stating in their own words what had happened, and it will be submitted to WCB.
The employer will fill out a WCB that they will be submitted to WCB. Remember this must submitted withing 72 hours from when the injury accorded.  Note: this Employer's Claim form does not replace completing an incident investigation report.
The claim will be reviewed by WCB. Once an initial decision has been made on the claim, it will be given one of the following status:

accepted
not accepted
pending (a decision has not been made yet)
processed (a claim has been registered and medical costs are being paid, but the claim has not been reviewed for a decision)
medical investigation (further medical assessments are required before a decision can be made)
If it is a No-Loss Time Claim
The worker may be cleared by a health care professional to return to full work duties. All WCB report forms still must be submitted even if the worker was able to return to work.
or
If the worker has been approved by a health care professional to return to work with modified work duties, employer is responsible under legislation to offer worker modified work until the worker is able to perform full work duties.
The worker will be re-assessed by a health care professional as needed until full work duties can be resumed.
In either case, it is always good practices to have a physical demands analysis form so the health care provider can see the physical requirements that worker performs during their task.
Lost Time Claims
If a worker suffers a work-related injury/disease which results in them being off work past the day of the injury, incurring a loss of wages/earnings, or suffering from a permanent disability/impairment.
WCB case manger will be assigned to the claim.
The Case Manger will contact the worker to confirm the incident information and may need more information than provided.
WCB will provide the health care services & wage replacement that the worker needs. The employer also has the option to pay the wages of the worker during this time.  WCB will then pay the employer the wage replacement wages.  Make sure to notify the WCB case manger to ensure there are no double payments.
The worker will keep the employer informed of any health services or treatment appointments, prescriptions & details of return.
The employer will keep a record of the treatments, appointments etc. and provide the worker with a copy.
Once a health care professional has cleared the worker to return to work (either full duties or modified), the employer must notify WCB 24 hours prior to returning.
If the worker is not able to return to work due to severity of the injuries or is not able to continue with the current job, WCB will assist the worker with resume building & on- the-job training & coaching for a new career path.
It is so important for a worker to have the best possible experience and recovery following a workplace injury. The worker must play an important role in return-to-work planning by involving their employer and physician by talking to them about the work they can do safely at work to remain active during recovery.
Tips for workers
If off work, keep in regular contact with your employer about your recovery and returning to work.
Provide your claim number to your health care provider(s) at appointments.
Keep all original receipts for prescriptions, travel expenses and other health care benefits. Worker's can be reimbursed for costs related to your work-related injury.
Keep records of any treatment, doctor's notes, prescriptions etc.
Ask your health care providers to recommend activities you can do to help your recovery, and those you need to avoid.
Sign up for direct deposit if you receive compensation for lost wages.
Tips for employer's
If applicable, provide your employee with a copy of your modified work agreement to share with the health care provider. This will inform the health care provider of the modified duties you have available.
Employers can submit reports online and buy fax.
As decisions are made, you will receive a copy of decision letters and it is important you read these carefully to understand the decisions and the rationale.
Claim information can be found on the WCB website if you have an account.
A Physical demands analysis is a form that should be developed, it details the work conditions & physical requirements (standing, sitting, lifting, pulling etc.) for each role within the company. This form should be provided to the treating healthcare professional to determine fitness for work.
Studies show the longer someone is off work, the less likely he or she is to ever return. That is not a result we can live with; your organization must focus on providing every appropriate resource to help injured workers recover and return to work. Getting back on the job helps injured workers recover faster, regain their independence, and get back to real life.
There is a huge amount of proof that the healthiest and most cost-effective option for both the worker and employer is a physical and psychological safe and appropriate return to work.
If you need assistance with your company's Return To Work Program, please feel free to contact Stallion Safety Consulting.
Leave a Reply