Safety Leadership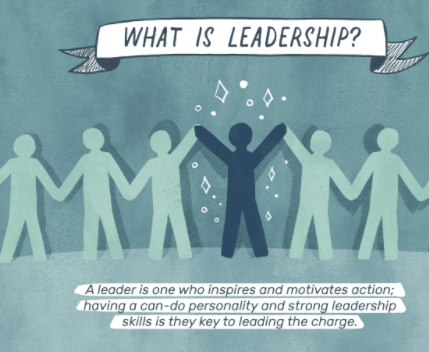 Safety Leadership is defined as
"The process of defining the desired state, setting up the team to succeed, and engaging in the discretionary efforts that drive the safety value," which broadly boils down to "engaging in and maintaining behaviors that help others achieve our safety goals"
A leader sets challenging goals for employees, expects them to perform at their highest level, and shows confidence in their ability to meet this expectation.
Safety leaders are clear that safety is a personal value to them. To lead safety well, you must make it personal.
The leader consults with employees before deciding on how to proceed.  This will ensure that all levels of employees are working towards the same goal.  Leaders encourage employees to share their ideas and help implement them.
Great safety leaders are forthright about their commitment to safety.
Great safety leaders are present in the field on a regular basis. They support safety systems and procedures by wearing the proper protective equipment in the work area, following the safety guidelines.
Leaders makes work pleasant for the employees by showing concern for them and by being friendly and approachable.
Safety Leaders understand that organizing resources with objectives is critical. They communicate a vision and they ensure they have the people, financing and resources needed to succeed.
Strong safety Leaders coach and mentor employees, and provide them with the training, resources and assistance needed to achieve their goals. They work with their people to get the most out of their performance.
Safety Leaders actively seek to recognize great work.  They acknowledge that it was a group effort to complete the task.  And they never fail to recognize employees for a great job done.
Safety leaders drive the focus on proactive risk reduction. They enable workers to recognize when risk & hazards are changing and take action to eliminate the risk in real time.
Great safety leaders actively seek communication between their company and contractor leadership. They address the issue of contractor safety in a surprisingly simple and direct way: They treat contractors like employees.
Regardless of the specific role in the company, a leader can influence the activity of the team, this means that safety leaders are not just mangers and supervisors.  Often the people doing the work have a deeper insight into the steps that will improve safety.
They are the employees also. 
Leave a Reply